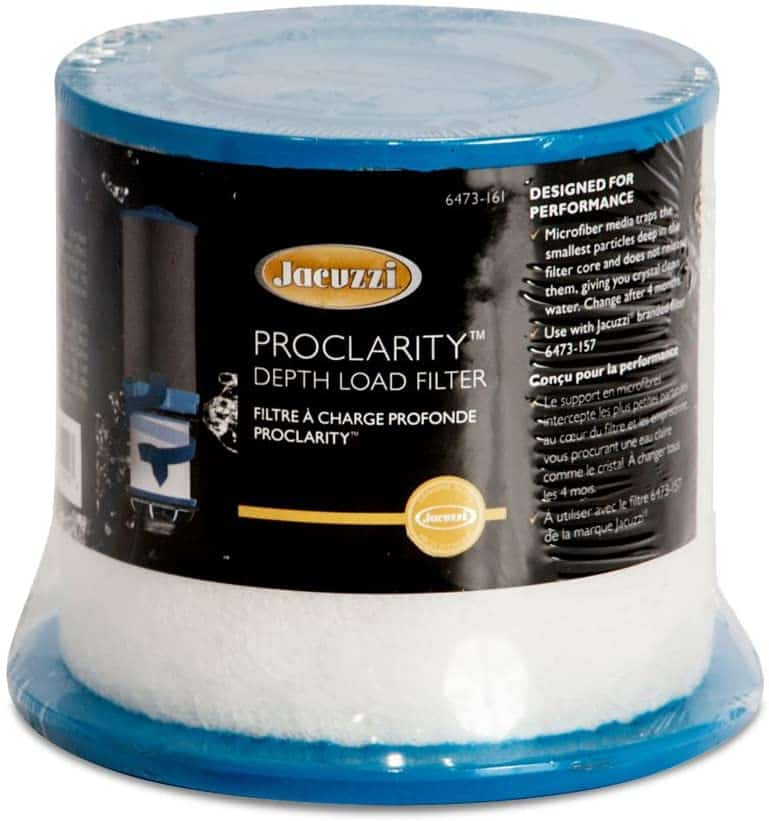 Jacuzzi® Pro-Clarity Micron (Spun Bound) Filter
$24.95 — or subscribe and save 10%
ProClarity Disposable Depthload Cartridge for 2012+ Jacuzzi J-400 models and 2015+ J-500 models.. Also compatible with J-300 models that have upgraded to a Pro-Clarity canister kit.
Spunbound fibers trap the smallest particles deep in the core of the filter and traps them, giving you crystal clear water.
Maintenance-free filter as it is designed to be disposed of and replaced after 4 months.
Dimensions:
5.5 x 5.5 x 4.5 inches.
Filters used in this system: #6570-398, 6000-383AJ, 6473-157J.