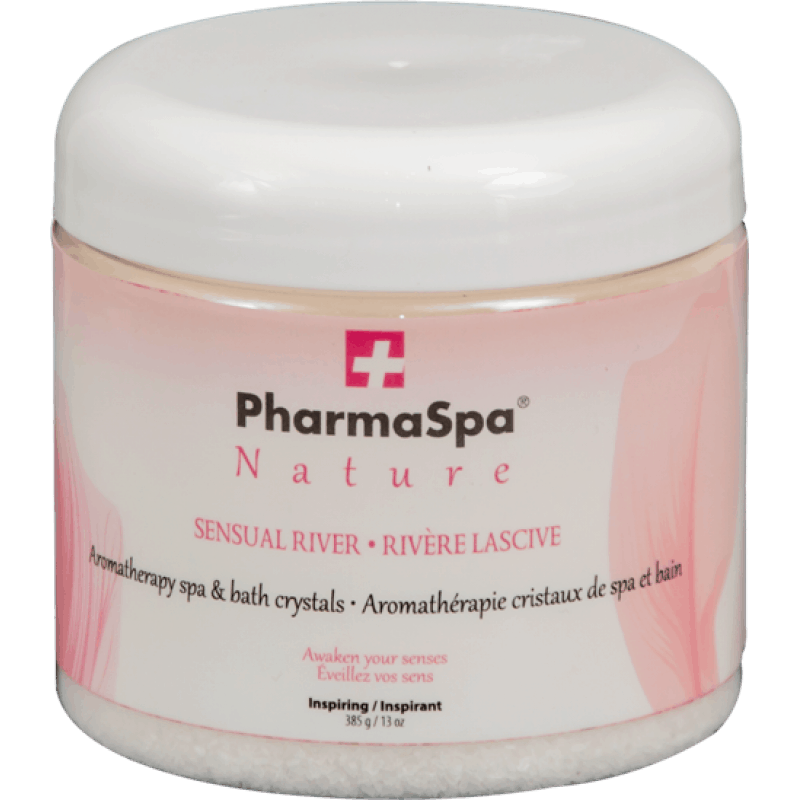 PharmaSpa Crystals – Sensual River
Sensual River crystals are inspiring, and they help to attract and retain moisture and reduce the appearance of ageing skin. Epsom salts help drain toxins from your body and provide you with a wonderful sensation of well-being. Submerge yourself in this pleasant ambiance and let your body and soul drift into a state of pure euphoria.
This product is specifically made for hot tubs and jetted baths. It will not damage filters, jets, and pipes or unbalance the chemistry of the hot tub water. Keep out of reach of children and pets. For external use only. Not tested on animals.
Usage Instructions:
For Spas / Hot Tubs: add 1/2 cap per soak. Adjust as preferred.
For Baths / Whirlpool Baths: add 1/2 to 1 full capful
For Foot Baths: add 1/2 to 1 full tablespoon