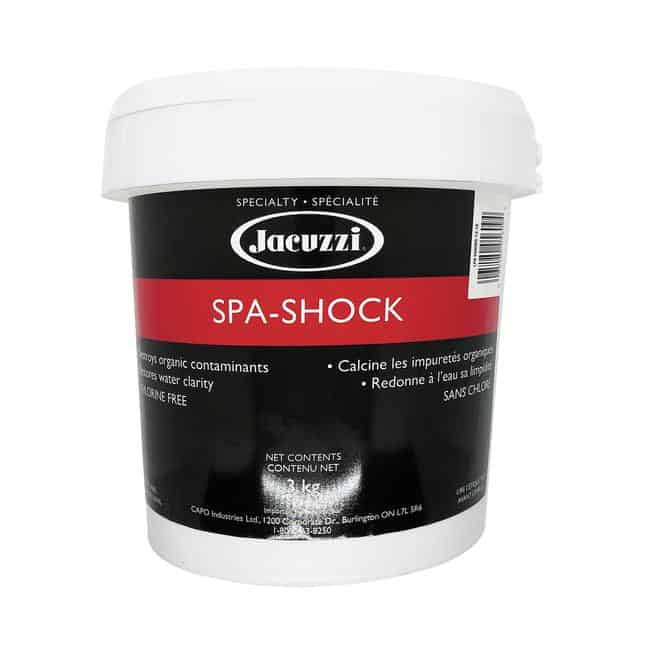 Capo Jacuzzi Spa Shock 3kg
Spa shock is again out of stock! We are expecting more shipments soon. Use the chat if you would like to receive an email when it is back in stock.
Shock your hot tub and get rid of nasty surface oils with Jacuzzi Brand Spa Shock.
Spa Shock is to be used in combination with your choice of sanitizer (bromine or chlorine). Restore water quality and boost sanitizer levels. The use of Spa Shock will reduce the overall amount of sanitizer needed in your water.
Size: 1 kg or 3kg