Important Notice: we cannot ship chlorine in large quantities due to the Class 5 shipping restriction it has on it.
We offer local doorstep delivery where you can order as much chlorine as possible and our team will deliver it to your doorstep.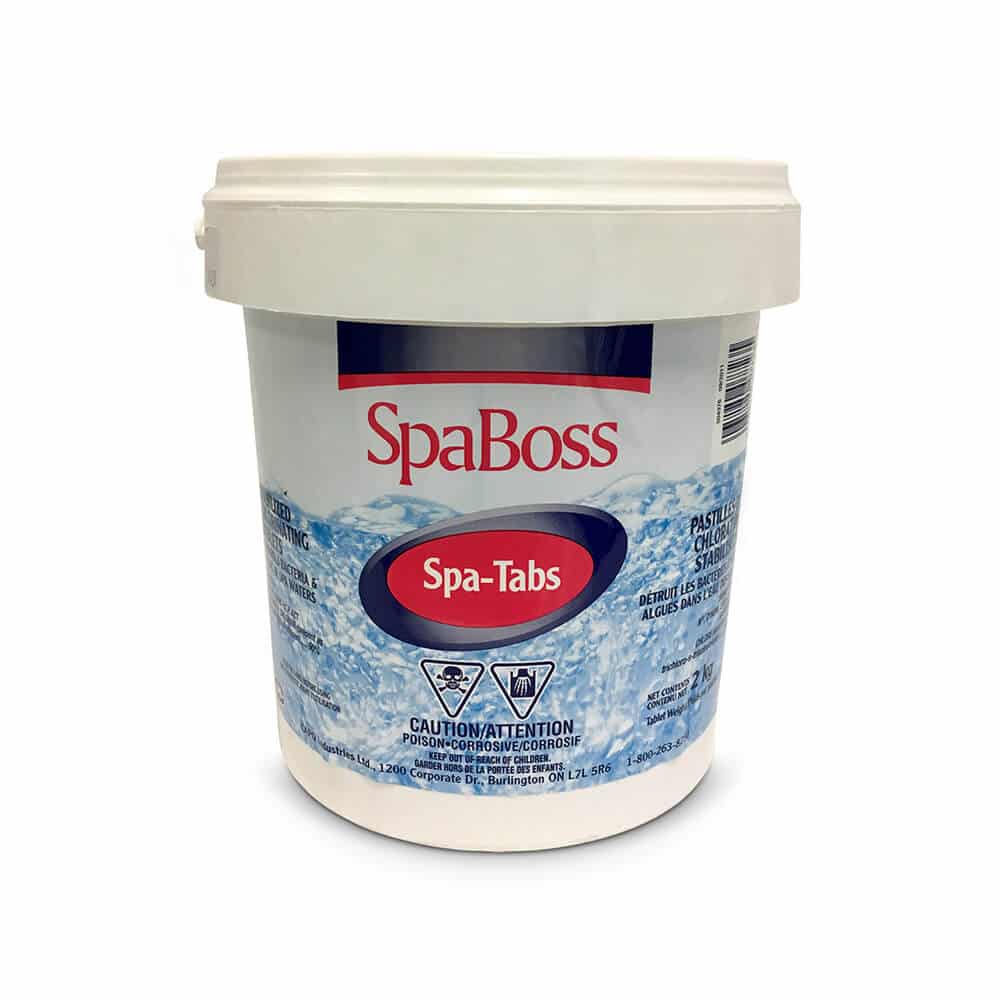 Spa Boss Chlorine Tablets 2KG
Spa Boss Tabs are 90% available chlorine and offer a continual slow release of disinfectant.
*Tabs require a dispenser.
Features/Benefits
Controls bacteria and algae in spa water
For spas and hot tubs
Slow dissolving
Continual release of disinfectant
1 inch tablets