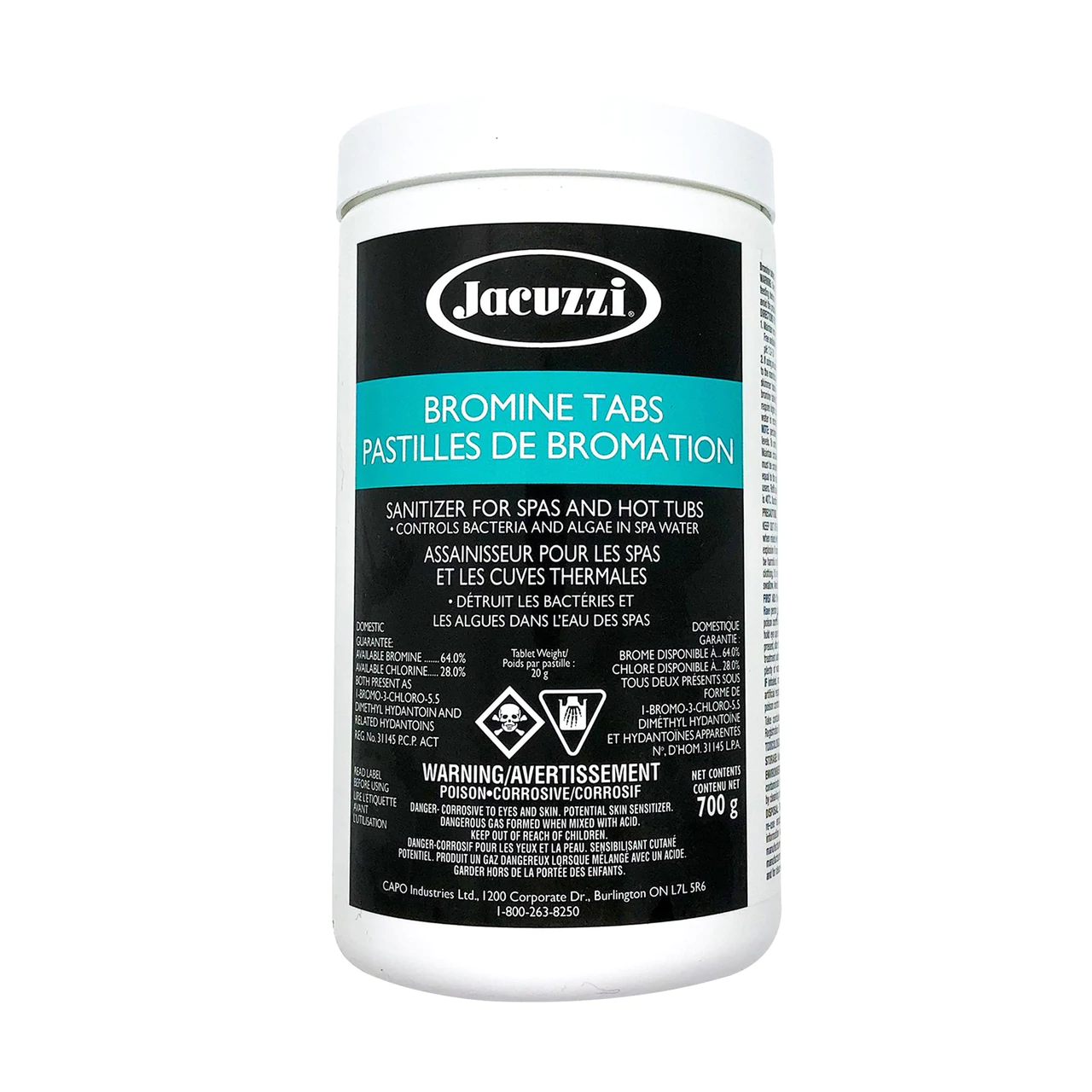 Jacuzzi Bromine Tabs 700g
$39.95 — or subscribe and save 10%
Jacuzzi Bromine Tabs provide effective sanitation. Promoting water clarity, eliminating odours and organic waste such as body oils and cosmetic products.
Jacuzzi Brominating Tabs should be used with Spa Shock on a weekly basis to maintain effective levels of sanitizer in your spa. Bromine Tabs require water flow to dissolve and should be placed in a floating dispenser and should not make direct contact with the spa or bleaching can occur.
Bromine is an alternative for Chlorine and can be used over a wider range of pH levels making it more forgiving in balancing water chemistry.
The bromine level in your spa should be maintained between 3-5 ppm.
Ideal spa pH: 7.2-7.8
Ideal spa Alkalinity: 100 – 150 ppm
Weight: 700g