Important Notice: we cannot ship chlorine in large quantities due to the Class 5 shipping restriction it has on it.
We offer local doorstep delivery where you can order as much chlorine as possible and our team will deliver it to your doorstep.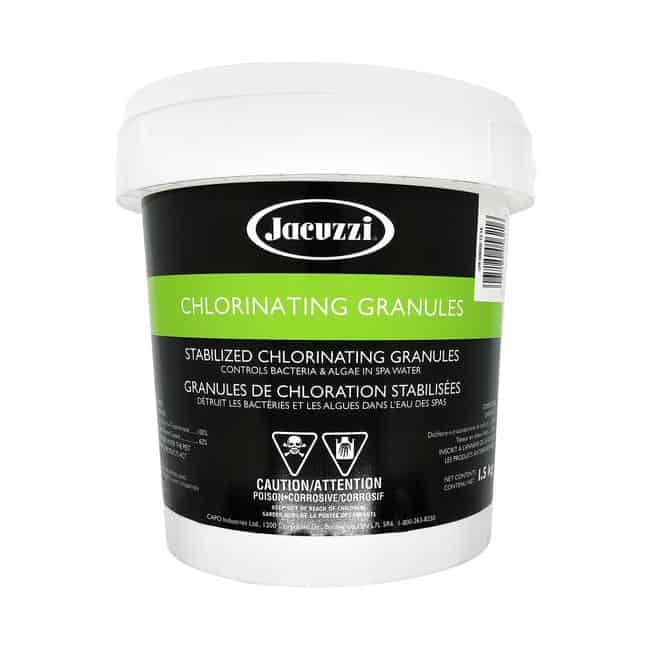 Jacuzzi Chlorine Granules 1.5kg
Jacuzzi Brand Chlorinating Granules is a stabilized chlorine for your spa that provides effective sanitation as a soluble, quick-dissolving oxidation treatment. Promoting water clarity, eliminating odours and organic waste such as body oils and cosmetic products. This powerful sanitizer is fast dissolving and can be used for both regular daily chlorination as well as super chlorination. Chlorine will not affect pH or total alkalinity nor will it promote scale build-up.