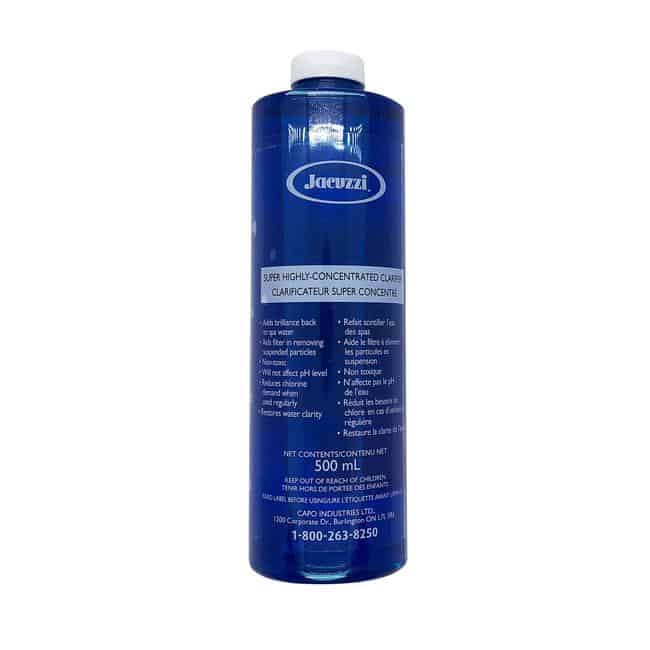 $12.95 — or subscribe and save 10%
Keep your hot tub water crystal clear with Jacuzzi Brand Spa Clear. Add a cap to your water and watch the clarity of the water improve. Recommended to rinse filters after use.
Also known as Polysheen.
Spa Clear will not affect the water's pH level. It is non-toxic, pH neutral and can be used with all sanitizers.