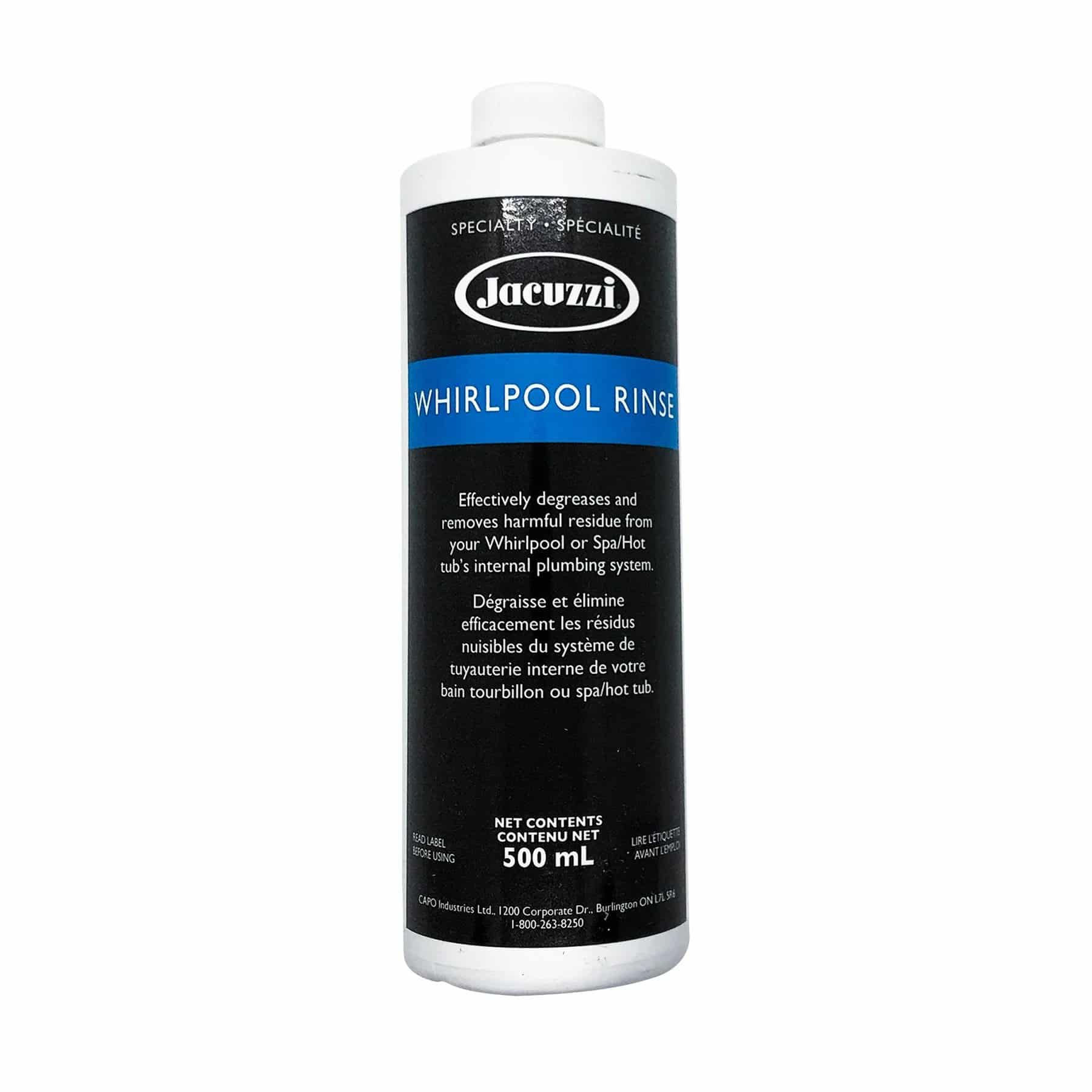 Jacuzzi Whirlpool Rinse 500ml
$12.95 — or subscribe and save 10%
Whirlpool Rinse is an effective product to flush plumbing lines of spas/hot tubs and even jetted bathtubs. Whirlpool Rinse degreases and removes harmful residue from your tub's internal plumbing system.
How to Use – Hot Tubs
Remove filter, open waterfall and close air controls (if applicable).
With spa water temperature at 95ºF or higher and circulation running, add entire contents of bottle to spa water.
Run jet cycles 4-5 times over the time the chemical is in the spa.
Maintain water temperature at 95ºF and allow spa to circulate overnight.
Drain and rinse/clean out the surfaces of the spa. Refill the spa water and reinstall the filter elements.
Proceed with normal spa maintenance.
How to Use – Whirlpools
Pour 150 ml into the whirlpool bath filled with warm water.  Turn the tub on for 30 minutes.  Drain and wipe down with a cloth dampened with Whirlpool Rinse.  repeat every month or as needed.