Are you creating your very own backyard getaway? With the addition of a hot tub in your backyard, we aren't surprised.
A hot tub calls for relaxation. So why not transform your outdoor space into something of a paradise for you and your loved ones to enjoy?
The best way to do that is, of course, to accessorize with some cool spa accessories. But where to begin?
Well, we've got you the top 10 best backyard spa accessories of all time. Read on to find out which ones made the cut!
10 Best Backyard Spa Accessories of All Time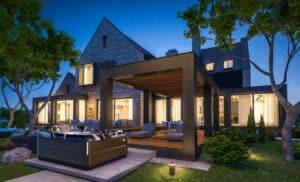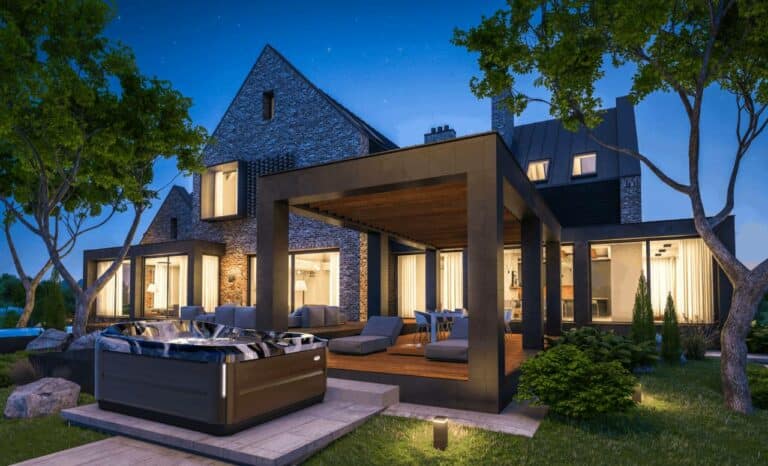 1. Patio Sets
A great patio set can add comfort and warmth to your backyard. This is a great way to add a special touch to your home and make it appealing for family and friends alike.
A patio set provides a great place to eat outdoors or even to relax once you've exited the hot tub.
2. Muskoka Chairs
These stunning chairs aren't just comfortable and trendy, they also look absolutely gorgeous! Muskoka chairs are great for any backyard area that needs a little extra style or comfortability.
Curl up with a blanket and a good book in one of these great seats!
3. Spa Cover and Lifter
A spa cover can help to maintain the cleanliness of the water inside your hot tub by preventing dirt, leaves, and other debris from entering. Not only that, they can actually help you save money too.
Spa covers trap the heat inside the hot tub, improving the insulation and reducing heating costs. As for the spa lifter? Well, that makes that much easier.
4. Spa Steps
Spa steps can add a very elegant look to your hot tub. Not to mention they also offer improved safety and versatility. By installing some high-quality spa steps, you will be able to make your hot tub more accessible and secure.
5. Flower Pots & Planters
Whether you have a green thumb or not, you cannot deny the charm of a nice garden.
Flower pots and planters can contribute to the aesthetic of your backyard by adding a welcoming and natural feel.
There are many flowers and plants out there. The right combination of colors and shapes could do wonders for the looks of your backyard.
6. Exterior Lighting
Exterior lighting is particularly important. It can improve the looks of your backyard, especially when you implement different combinations of light and shade.
In addition to that, exterior lighting could also improve the safety of your backyard environment by enhancing the visibility in the area.
7. Fire Pit
Elegant, classy, and luxurious. A fire pit is an absolute dream for many homeowners. You can use it for cooking beautiful meals, stay warm in the winter, or simply for aesthetic purposes.
8. BBQ
If you like to spend a lot of time in your backyard, you could consider acquiring a barbecue in order to grill al fresco!
This will also enable you to throw an amazing barbecue party and spend some time with your friends and family, sitting around and appreciating your beautiful backyard.
9. Mini Fridge
When you're outside relaxing in the hot tub or by the fire pit, you certainly would not want to go back and forth to get drinks from the kitchen. Why not install a portable mini-fridge near your hot tub? That way, you'll never run out of snacks and cold beverages.
10. Gazebo
A gazebo area can be a great addition to any backyard. It can be used during the summer to provide shelter from heavy heat and direct sun exposure, while at the same time providing you protection from rain and snow as well. Not to mention they look absolutely glamorous!
There is a wide variety of gazebo solutions out there, including beautifully constructed wooden models, as well as practical detachable ones that can be removed when not needed.
Best Backyard Spa Accessories At Jacuzzi Hot Tubs of Calgary
We believe that your backyard deserves the best of the best. That's why we've put together a list of our favorite backyard spa accessories to help you make the most out of your outdoor space.
Looking for more ideas, tips, or information?
Contact our team of experts at Jacuzzi® Hot Tubs of Calgary!