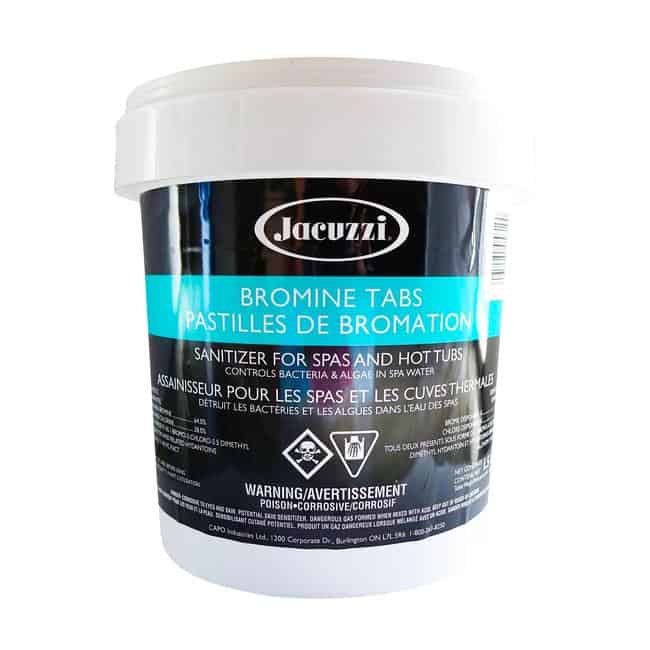 Jacuzzi Bromine Tabs 1.5kg
Jacuzzi Bromine Tabs provide effective sanitation as a soluble oxidation treatment. Promoting water clarity, eliminating odours and organic waste such as body oils and cosmetic products.
Jacuzzi Brominating Tabs should be used with Spa Shock to activate the Bromine, which is a dormant sanitizer, and only activated when Spa Shock is added to the water. Bromine Tabs require water flow to dissolve and should be placed in a floating dispenser and should not make direct contact with the spa or bleaching can occur.